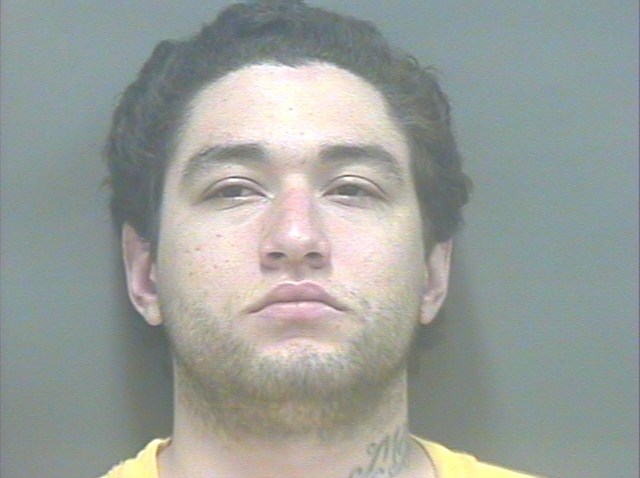 A 6-week-old baby is in intensive care after being rushed to the hospital with 13 broken ribs and hemorrhaging in his chest.
His father, who accused of shaking and squeezing the baby, was arraigned on Monday.
West Haven police began investigating on Friday night after the Department of Children and Families received an anonymous complaint that a female and her infant son were being held against their will in a boyfriend's apartment, police said.
Yosue-Amil Sierra Gomez, 22, and his girlfriend told police they had a verbal fight earlier in the evening but that they were fine and the fight was not physical, police said.
But, as police responded, they found that the couple's child was injured and the baby was rushed to the hospital.
The mother said the child fell, accidentally, off their couch a week before and that they brought him to the hospital to be checked out.
But, the baby was making a "clicking noise when breathing when they would pick him up," the parents said.
A DCF caseworker told police that Yosue admitted he had "shaken" the baby after he almost fell off of him while he was asleep.
Yosue-Amil told the doctor he might have squeezed the baby too hard while caring for him, police said, and he gave a sworn written statement that he was walking with the baby, tripped over a dumbbell and squeezed him too hard while falling forward.
Yosue said he was able to put the baby on the couch in front of him before he fell to the ground.
A doctor at Yale-New Haven Children's Hospital said the baby's bruising was consistent with a "squeezing injury," which could be caused by squeezing a baby too hard.
Testing showed the baby had 13 broken ribs, laceration to the liver and spleen with bilateral hemorrhaging in the chest.
Hospital officials said the baby is in stable but serious condition.
Yosue-Amil Sierra Gomez was charged with risk of injury to a child and second-degree assault and his bond was raised from $50,000 to $150,000.