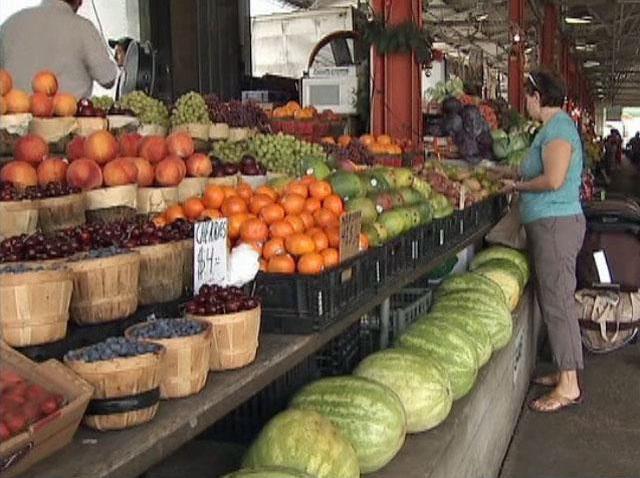 Big Y hasn't decided whether to sell kosher food when it takes over the Waldbaum's in Bishop's Corner and that has some members of West Hartford's Jewish community worried there'll be just one kosher market in their neighborhood.
"We really hope that they will have a kosher department out of necessity," said Rivka Weiselfish, owner of Judaica, a store selling Jewish goods except Kosher food and wine. "This community's a nice Jewish community. We really need a Jewish market in Big Y, the same way that Waldbaum's is doing right now."
Big Y is buying several local A&P properties, including the Waldbaum's in West Hartford.
Crown Supermarket, across Albany Avenue from Waldbaum's, would be in position to dominate the kosher market if Big Y decides not to compete.
"We've been keeping it kosher here since 1940," said Marc Bokoff, the owner, "and we're gonna continue to do that for a long time to come."
Bokoff says Crown will be inclusive in its inventory and recognize dietary demands from different Jewish groups.
Follow us on Twitter @NBCConnecticut, on Facebook, and sign up for breaking news SMS alerts on your phone by texting "CTBREAKING" to 622669.