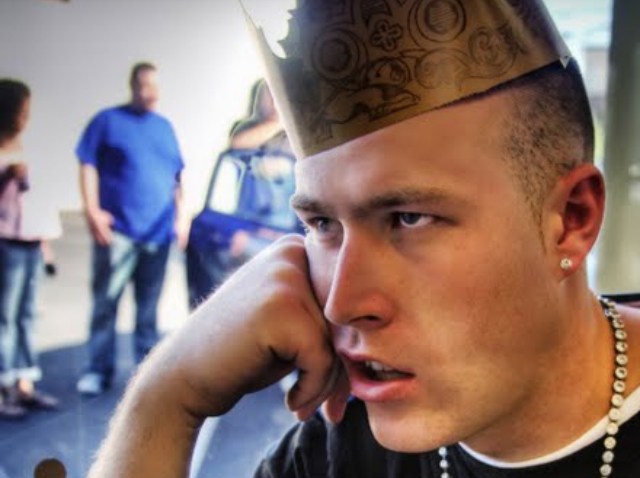 Gary "Big Stat" Monteleone is only 25 and has already proven himself as a rising artist in the music industry.
He's been featured in national magazines, has had major radio airplay and even toured with Method Man and Redman.
Although he makes it all look so easy, successes did not come overnight for the Enfield musician.
At 14, he saved up enough money to buy a set of turntables and recording equipment, his first step toward his future in the music industry.
Big Stat first began to make a name for himself when he and a friend, Diadem, formed the group Hushh, which stood for Help Us Save Hip-Hop.
That captured the attention of XXl and Billboard.com. They were also featured on major radio stations up and down the East Coast, from New York to Miami, and on satellite radio on both Shade 45 and Hip-Hop Nation.
Howard Stern even had them on his show. During his run with Hushh, Big Stat developed a close friendship with Wu-Tang Legend Method Man, who he now refers to as his "mentor."
Five years and three albums later, Big Stat was ready to branch out on his own and focus on becoming a solo artist.
Since 2007, he has had a film crew following him and documenting his hard work and determination to make it in this industry. The cameras will continue to follow him as he works toward signing his first major label deal.
He recently just finished touring with Redman, Method Man and Ghostface, promoting his new CD, "Don't Quit your Day Job," which Redman hosted.
You can download his full CD for free at his Web site. (there is also a clean version available). To preview some songs you can visit his MySpace page -- warning: it may be NSFW.
Gary "Big Stat'" Monteleone's determination and refusal to give up is what's made him one of Connecticut's success stories. We're sure his solo career is on the rise and we have just seen the beginning of what Big Stat has to offer.