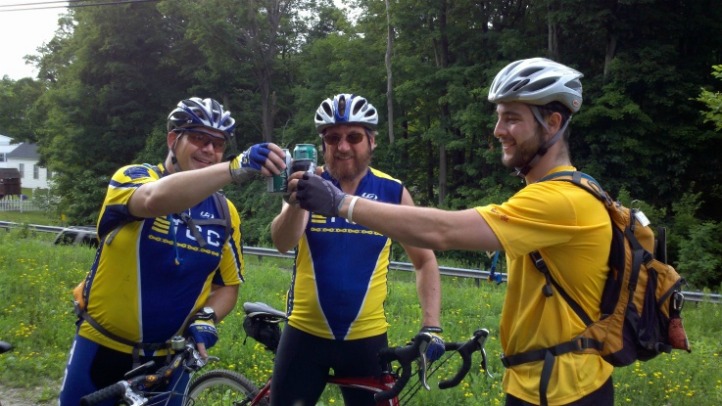 It may not sound like the most natural of marriages, but beer and bicycling are combining this weekend.
In the third installment of the CT Beer Trail's "Bikes & Beers," beer lovers from across the state will hop on their bikes, for a lovely late-summer ride on Sunday before hopping out of the saddle and onto a stool at the Willimantic Brewing Company.
Riders will depart the Pedal Power bicycle shop in Vernon at noon, riding along the Hop River rails-to-trails route toward Willimantic. Once the ride is over, the pedaling turns to pouring at the historic brew pub, which once served as a U.S. Post Office.
If you can't make this ride, Pedal Power and the CT Beer Trail have three other rides planned at various locations around the state.