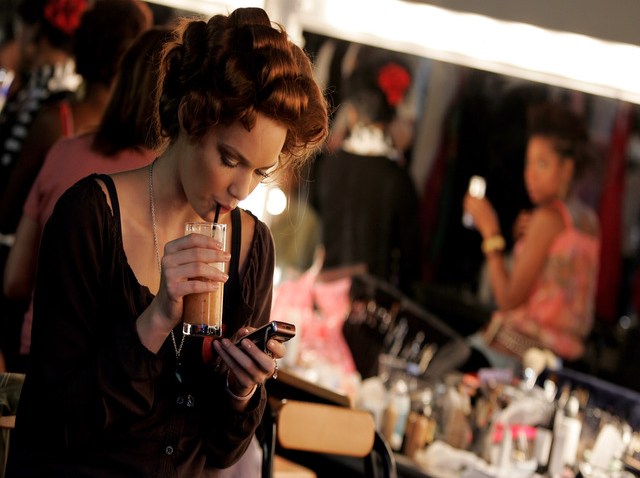 NOT TIED DOWN... Cords got you down? Sure we love our tech toys but a power strip full of tangled chargers really doesn't really go with the feng shui of our bedroom. Powermat says they've found the solution. A sleek wireless pad that plugs and charges your gadgets -- no cords involved. Just slip your gadget into a fitted casing and let the magnetic pull quickly charge your buddies up to speed. Find Powermat's Power Strip and their gadget cases and docks at Target or Best Buy.
MOBILE MASTERPIECE... Jonathan Adler doesn't only design for the rich and fabulous, but also for Barbie (he vamped up the Barbie Dream House this year to celebrate her 50th) all while playing judge on Bravo's Top Design. Now, much to our delight, Adler has designed something just for us (well, sort of). Visit his site to download colorful and quirky Blackberry and iPhone wallpapers in some of his signature prints, cheekily named "Public Displays of Adler," without the designer charge.
GAMING TO GO... Nintendo DS might have appealed to the female market with their pastel pink version, but Sony's PSP® lavender Hannah Montana edition didn't really have us reaching for our wallets. So, taking a cue from the Apple design strategy that's worked so well, PSP® made their models slimmer, smaller, with the simple classic color choices of Piano Black or Pearl White with the new PSP®go, only released on October 1. Not only can you game to your little heart's content, it can also be crammed full of movies and used as a Skype chat console.
And don't forget the most fashionable tech accessory around... the NBC Connecticut iPhone App!
Follow us on Twitter...