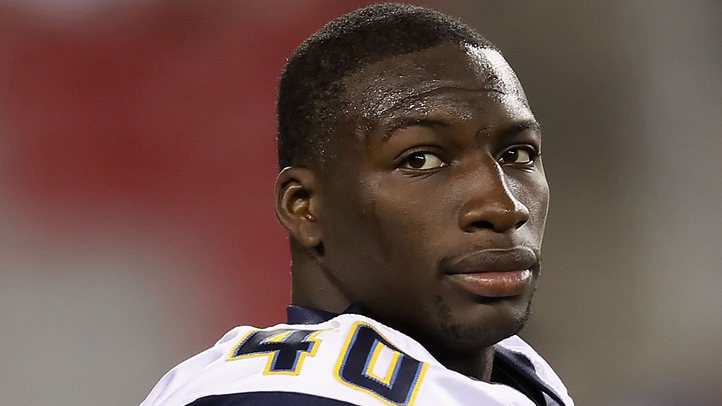 Jordan Todman's professional football career got off to a rocky start when he lasted until the sixth round of the 2011 NFL Draft. In the weeks and months leading up to the sport's biggest off-season spectacle, speculation had Todman going as high as the second round, and likely no later than Round 3.

On Saturday, the team that drafted him, the Chargers, released Todman. The 2010 Big East Offensive Player of the Year made the club out of training camp -- no small task for a late-round pick also hampered by no off-season practices due to the lockout -- but he had yet to make a game-day roster through the Chargers' first five games.

According to SouthCoastToday.com's Ed Collins, Todman was unavailable for comment by phone, but from his Twitter account he wrote: "Everything happens for a reason you can only control your self."

Six weeks ago, when Todman made the 53-man roster, the thinking was that he was slowly being groomed for the role vacated by Darren Sproles, who left for New Orleans in free agency. Sproles, listed at 5-6, 190, is similar in stature to Todman (5-9, 193), and had made a career as a third-down back and a dangerous return man.

In the preseason, Todman had 28 carries for 112 yards, and also caught seven passes for 68 yards. He fumbled once, which was a rarity during his UConn career.

Collins notes that Todman finished third on the Huskies' all-time rushing list with 3,179 yards and scored 31 touchdowns. He was named the unanimous Big East Conference Offensive Player of the Year after his junior season, and earned First Team All-American honors from the Sporting News.

What happens next is unclear, but that's life on the NFL fringes. Todman could be re-signed to the Chargers' 53-man roster, to their practice squad or to the roster of another NFL team looking for a young, shifty running back. Todman could also choose to play in the Canadian Football League, a proving ground for many NFL hopefuls.