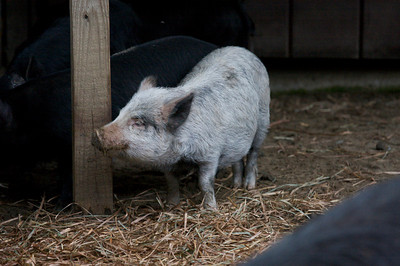 "Casper the Friendly Ghost" he is not. But meet "Casper the Friendly White Guinea Hog"!
Yeah, it doesn't have the same ring.
Not only does Casper have a rare pigmentation, but she's one of the offspring of the zoo's Octomom hog.
On Friday and Saturday, the zoo will be celebrating Howl-O-Ween from 6:30 p.m. to 9 p.m. You'll find a Bigfoot Hayride, Haunted Farmyard and a Mystery Maze. Your zoo admission includes; crafts, face painting, and of course, candy!
This event is recommended for children ages 6 to 10.
If you can't make it down for the events this weekend, the zoo will be doing hayrides every weekend in November.