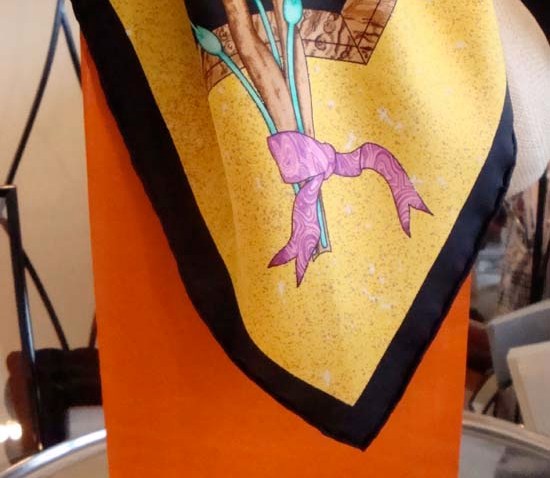 THE GOLDEN TICKET: Ever been to Peonies in Spencer's Center in Centerbrook? It's a consignment shop that exceeds all expectations, providing a carefully curated collection to fashion savvy bargain hunters, or "Peonistas," as the owners like to call them.
They're always packed with the best from the shoreline's most stylish ladies but this month, we're busting down the doors for their new stock of Hermès silk scarves. One of our favorite investment pieces, Peonies is now offering the well-cared for scarves at a wallet-friendly price -- so good that you'll actually want to tell friends where you got it from. Count us in for two.

BUY IT: Visit Peonies in Centerbrook for their latest selection of Hermès neck wear and other delicious designer goodies.