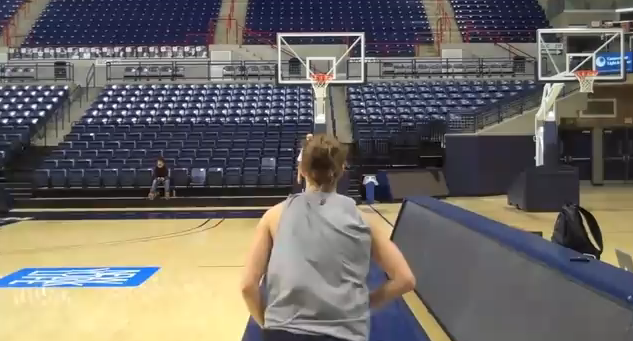 Before UConn football player Johnny McEntee became an Internet sensation with his trick shot video, UConn basketball player Caroline Doty created one that showed her amazing basketball skills.
On Thursday, the second Doty trick shot video was posted on YouTube and some of the shots are more amazing than anything you've seen her do before.
Doty, who is injured with an ACL tear and sat out this season, has inspired her teammates from the bench and has been keeping busy by making baskets using ceilings, floors and pitching machine screens as backboards.
You have to see it for yourself to believe what she pulls off.
Coach Geno Auriemma and the Harlem Globetrotters even makes impressive cameos.
Enjoy!