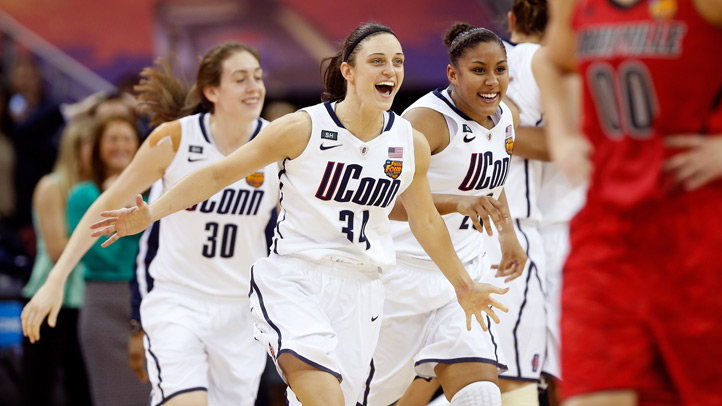 Unlike men's basketball, where the professional draft isn't until late May, there's very little time between the end of the season and the WBNA Draft for the women. And for senior Kelly Faris, who is a week removed from her second national title in her four years at UConn, this means she'll be sitting in Bristol, Conn. on Monday night with the very real chance to hear her name called in the first round.

"When I look at Kelly Faris, I think of how Sue Bird and Lindsay Whalen flourished in the league," said Indiana Fever coach Lin Dunn, via the Hartford Courant's John Altavilla. "They are both tough and physical. There was some question about their foot speed when they came into the league, too. But Faris is much more athletic than you might think."

One WNBA insider told Altavilla that Faris could go to the Fever at No. 9 or the Connecticut Sun two picks later. Worth noting: Faris grew up in Indiana and played collegiately at UConn, so both destinations make a lot of sense.

"I think Kelly is an intriguing player, definitely an overachiever, a blue-collar kid, which I love," Sun coach Anne Donovan said. "She is the type of player that will embrace any big goal that you put in front of her and take care of it."

"It will be interesting for me to see which training camp she ends up in," Donovan continued. "The rosters are so tight with just 11 players and it is critical that she ends up in a place that has a need for a great competitor and all-around utility player like her."

The fun starts at 8 p.m. ET Monday on ESPN where Brittney Griner, Elena Delle Done and Skylar Diggins are expected to be the first three players chosen.