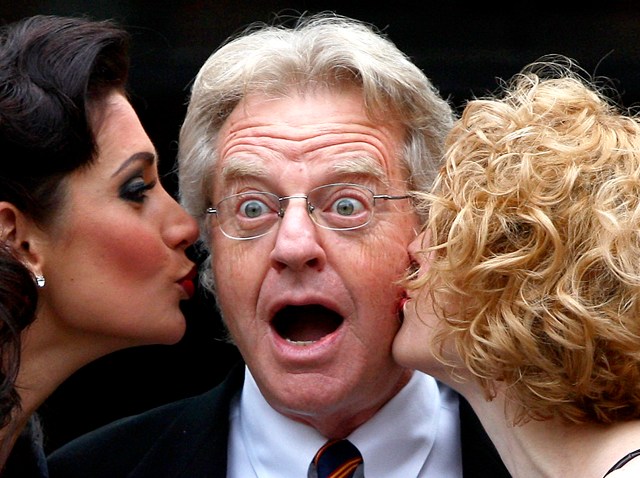 Sorry, fans of mud wrestling and paternity tests.

When Jerry Springer takes the stage at the MGM Grand at Foxwoods early next year, it will be a decidedly cleaner show than the one he tapes in Stamford, Connecticut: He serves as ringleader of "America's Got Talent", which is launching a live stage show at the casino.

It will be live on the stage at MGM Grand at Foxwoods, and he'll be bringing some of the show's hot acts with him, like Kevin Skinner, the chicken farmer who knocked us out with his voice; Barbara Padilla, whose operatic voice actually brought tears to our eyes, in a good way; and Grandma Lee, whose irreverent sense of humor makes us wish she were going to be at your Christmas table to make some aunt's face turn red. Other acts we expect include Recycled Percussion, The Texas Tenors and Acrodunk.

For the record, "America's Got Talent" runs on NBC and this is an NBC Web site, but corporate boss aside, we're still fans of the show, and it's a more family-friendly show that we'd actually be willing to pay for and let the kids see.

It runs from Jan. 17 through Feb. 7, and will set you back $25 to $69 per ticket. Details here.