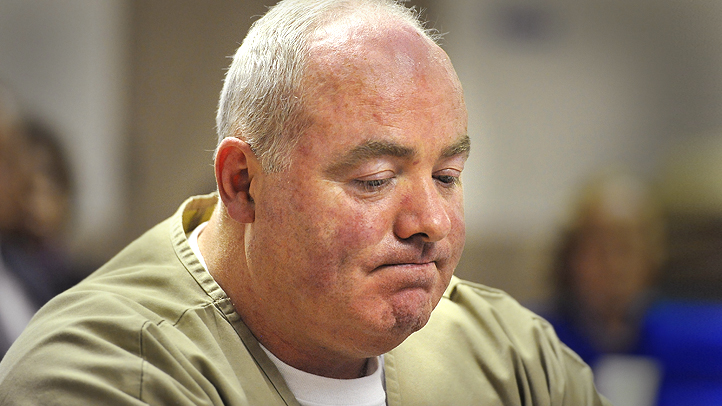 Michael Skakel, a nephew of Ethel Kennedy, will continue to serve prison time for killing a 15-year-old girl in Greenwich in 1975.
A parole hearing was held on Wednesday and Martha Moxley's mother, Dorthy Moxley, asked the board to deny Skakel's request to be released early from prison.
Just before noon, they did what Dorthy Moxley asked and denied parole.
Dorthy Moxley said at the hearing on Wednesday at McDougall-Walker Correctional Institution in Suffield that Skakel should serve at least 20 years in prison after he was convicted of fatally beating Martha with a golf club in Greenwich.
John Moxley, Martha's brother, said he is glad that Skakel will not be leaving prison.
"He has never taken responsibility. He's never shown any remorse. He's still looking for loopholes," John Moxley said. There's always been a hope that Michael would say something about what happened that night."

He said Skakel belongs in prison until he admits what he did, takes responsibility for it and tells Martha's family everything that he knows.

"But, you know, there's no upside in this. So what he got another five years in prison. What does that do for Martha? It does nothing for us," John Moxley said. "You pray for the soul. But you punish the flesh."
Dorthy Moxley said on Wednesday that it is the worst thing in the world to lose a child.

Skakel has filed several appeals. but this was the first parole hearing since he was convicted in 2002 and sentenced to 20 years to life in prison.

On Wednesday he once again proclaimed his innocence to the parole board, saying "I did not commit this crime."
His older brother, John Skakel, also denied that his brother committed the crime.
"The Moxleys deserve peace and closure for Martha, but there's a second tragedy in this case, and it's that an innocent man has spent 10 years in prison for something he didn't do," John Skakel said.

"There is not going to be peace or justice until this case is fully investigated," he said. "We have basically been dragged through the mud for several decades. So, as you can imagine, that takes a bit of a toll and rips at the fabric of any family."
John DeFeo, executive director of the Connecticut Board of Pardons and Parole, said Skakel would be eligible to be released in March if the board approved it.
In March, Skakel lost his most recent bid to shorten his prison sentence.
The next hearing will be in October 2017.
Copyright AP - Associated Press