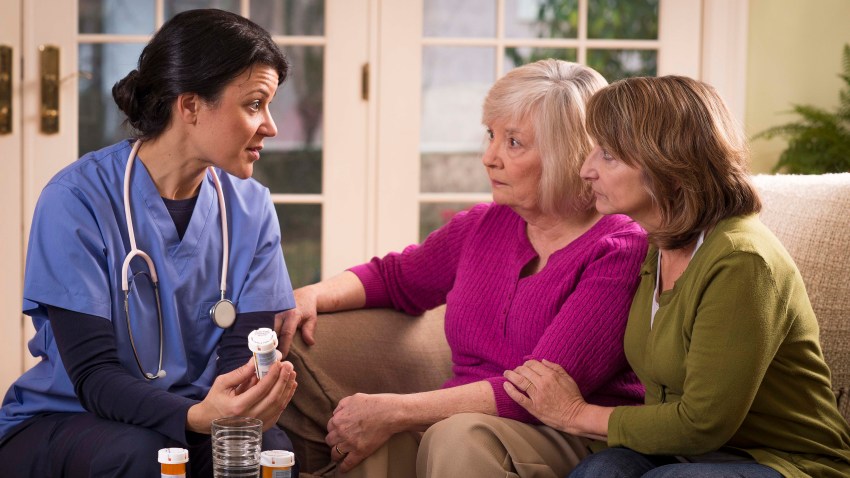 The following content is created in consultation with AARP. It does not reflect the work or opinions of NBC Connecticut editorial staff. To learn more about AARP, visit aarp.org.
Nearly 500,000 Connecticut residents are caring for an older parent or loved one, helping them to live independently at home. These family caregivers have a huge responsibility, and now there's support in place that will make life a little bit easier for them.
A new law, the CARE Act, goes into effect October 1, 2015 and supports family caregivers when their loved ones go into the hospital and as they transition home.
The law requires hospitals to:
1. Provide your loved one the opportunity to designate a family caregiver
2. Inform you when your loved one is to be discharged to another facility or back home
3. Give you live or video instructions of the medical or nursing tasks you will need to perform at home
Click here to request your free wallet card.
This card will provide you with quick access to the information you need to know about the CARE Act the next time you or a loved one is hospitalized.
Additional Resources:
View or Download the 2015 Connecticut Caregiver Resource Guide.
Find caregiving tips, tools and expert advice at: aarp.org/caregiving
Share your caregiving story at iheartcaregivers.org