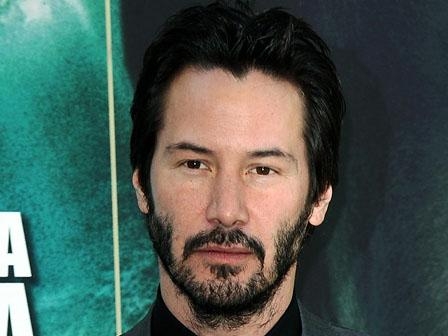 Keanu Reeves, Robin Wright Penn and Alan Arkin. All big names in Hollywood, who came to Connecticut to film a movie and now you'll have a chance to be one of the first in the United States to see it -- on Saturday.
"The Private Lives of Pippa Lee" follows the inner-journey of an aging suburban housewife confronting the buried memories of her past, according to a release from the Connecticut Film Festival.
Scenes were shot in Danbury in the Summer of 2008 and it will premiere as the festival opens its season at the Palace Theater in Danbury on Saturday, Nov. 21.
"Pippa" has another Connecticut connection. It was written by Roxbury resident, Rebecca Miller, daughter of famous playwright Arthur Miller.
"Pippa Lee began as a novel about a woman who you think you know when you meet her," Miller said in the release. "Of course, you find out that she's had a very different life than you'd ever expect, that she has had a past. Gradually, you come to understand her, know her and maybe even love her through understanding that past."
It also stars Blake Lively, Julianne Moore and Winona Ryder.
The premiere event begins on Nov. 21 with a cocktail reception at 6:30 p.m., followed by the movie screening at 7:30 p.m. and an after-party at Two Steps Downtown Grille in Danbury. Tickets for the entire event are $10.
The Connecticut Film festival's season wraps up with its big six-day event from May 4 to 9, 2010.