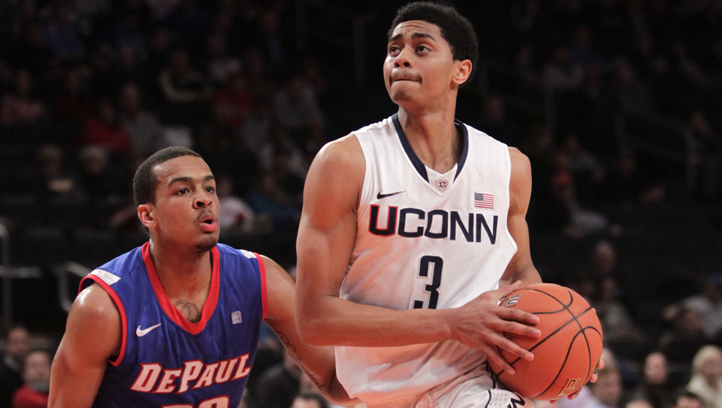 That didn't take long (at least from our perspective; the involved parties may have felt differently): 10 days after the Oklahoma Thunder sent former UConn guard Jeremy Lamb to the D-League's Tulsa 66ers, they recalled him to the big club.

Lamb scored 21 points and six rebounds against Rio Grande Valley on Sunday. In five games with Tulsa, Lamb averaged 22.2 points, 5.4 rebounds, 3.0 assists and 1.4 blocks in 37.8 minutes. Not too shabby.

As the DailyThunder's Royce White wrote at the time of the demotion, Lamb's stint in Tulsa was a short one. "Don't be surprised if Lamb is called right back up soon," he wrote on Nov. 30. "The Thunder tend to do that. Let a guy run to Tulsa to get a little playing time and then return right away back to the team."

Lamb was the 12th pick in this summer's draft, but was traded from the Rockets to the Thunder as part of the deal that sent James Hardin to Houston. Lamb left UConn after his sophomore season, and a year after he helped lead the Huskies to the 2011 national title.