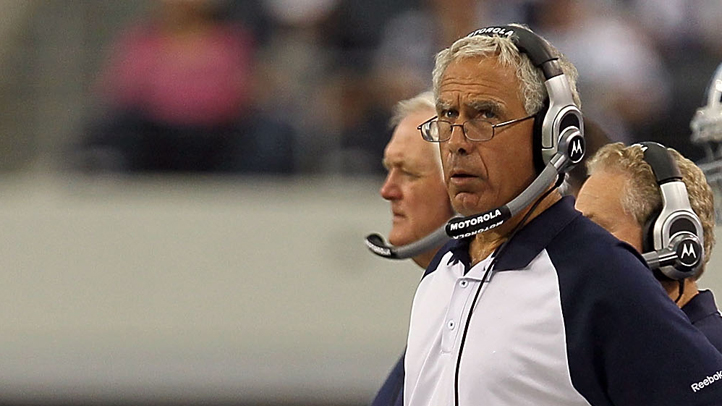 The UConn football team is in transition. There's a new coach, new players vying for jobs, and only a few days remain to work out the kinks during spring practice.

For the most part, things seem to be moving along as the depth chart, even if preliminarily, begins to take shape, and Paul Pasqualoni, the man replacing Randy Edsall, plans for the Huskies' season opener against Fordham some four months from now. But big-time college football is difficult enough without distractions, and for UConn, they're hoping to put two recent distractions in the rearview.

Redshirt freshman running back Lyle McCombs and senior wideout Isiah Moore returned to the team this week after serving suspensions for various offenses.

"They clearly understand what the program policies and the standard of what the program is going to be and we're not going to lower those standards," Pasqualoni said, according to the Hartford Courant. "Nobody has a license in this program to lower those standards. It's a very high standard."

McCombs was suspended in January, shortly after Pasqualoni got the job, following an arrest for marijuana possession. He didn't play at all last season but is expected to add depth at running back in 2011. For now, though, it sounds like the time off gave him time to think.

"I wasn't allowed in the building. I wasn't allowed to eat or work out with the team. I wasn't allowed to practice," McCombs said. "I'm just thankful for another chance. … There are certain things as a college athlete you can't do and I was trying to do it. I was basically throwing away free money so I'm just happy for the second chance to be back here and just do what I was born to do, and that's play football."

McCombs isn't the first college kid -- player or otherwise -- to get caught with marijuana. It happens every day at nearly every school in the country. The difference, as McCombs now realizes, is that he has a special opportunity -- a free education, a chance to play Division I football -- and what some people might consider just part of the college experience isn't worth the risk when there's so much at stake.

The Courant's Desmond Connor writes that it is believed that Moore failed a drug test. He echoed many of the same sentiments as McCombs.

"I think the suspension was a valuable learning lesson," said Moore. "I missed my teammates, sitting there looking from the outside in. … It was, you know, pretty bad. It gave me time to think about the whole situation life lesson, well-learned. It should have never happened."

The isolation from coaches and teammates also means that McCombs and Moore are behind. There will be plenty of time to catch up this summer, but spring practice concludes next week with the Blue-White game on April 16.

McCombs knows he has work to do: "I'm pretty much behind right now in the playbook and it's a totally new playbook, NFL-type playbook … It's tough to learn right now but I'll get into it."

And Pasqualoni will be watching: "I'm going to see how quickly they can pick stuff up, how quickly they can get their noses into their work."