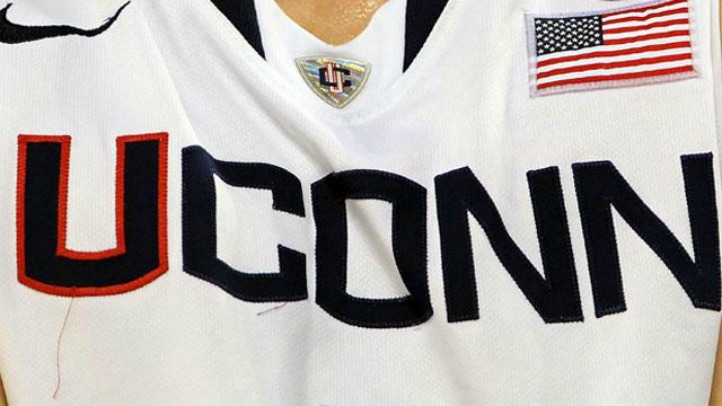 We're barely a month into the 2012-13 season but it's never too early to look to next year. It's not something coach Kevin Ollie would advocate, but it's perfectly acceptable for fans and media who are forever looking ahead.

While nobody will officially admit as much, the Huskies are in rebuilding mode. This is what happens when five players leave the program (two to the NBA, three to transfers), the Hall of Fame coach retires, and his replacement is signed through the spring. But Ollie, who deserves a long-term deal (and it sounds like he'll get it at some point), has still done an admirable job on the recruiting trail; the program got commitments from Kentan Facey and Terrence Samuel this fall, the former's a shot-blocker who would provide some much-needed help in the paint, and the former is a point guard.

The Hartford Courant's Dom Amore spoke with Facey's high school coach, John Buck, recently to get an update on the 6-9 big man.

"We have a very talented team," Buck said, "otherwise his numbers might be more inflated. … Kentan's understanding of the game has improved tremendously this season. He is much stronger and his footwork in the post is much cleaner. He is playing aggressively and doing a great job of protecting the rim for our team."

One commenter to Amore's post, GoUConn13, made an observation that echoes the feelings of most fans: "That is what UConn need (sic) for next season. With (Enosch) Wolf, (Tyler) Olander, Facey and (Phil) Nolan on the roster along with (DeAndre) Daniel, (Omar) Calhoun, (Shabazz) Napier, (Ryan) Boatright and new incoming guard, Samuel. That team should be a good team next year with all the experience players on the roster."

Two things: athletic director Warde Manuel needs to sign Ollie sooner rather than later, and we wonder if Napier will entertain ideas of testing the NBA waters after the season. Otherwise, GoUConn13 is spot on.