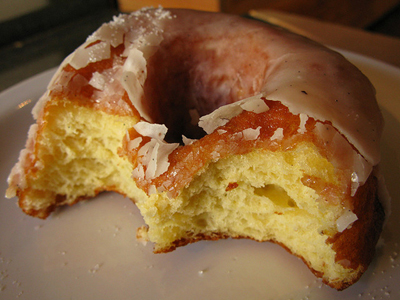 Chocolate frosted, Boston crème, jelly or good ol' glazed. Some doughnut chains will allow you to enjoy your favorite for free Friday for National Doughnut Day.
Dunkin Donuts is offering a free donut (yep, that's the way they spell it), with the purchase of a beverage. And the Krispy Kreme at Mohegan Sun says it will give a free doughnut to anyone who comes in and asks.
Yes, it's true we all get to benefit from the folks who came up with the idea of National Doughnut Day, but the day actually has a quite meaningful beginning.The Salvation Army created the holiday back in 1938 as a tribute to the women who served doughnuts to soldiers during World War I.
So think of it as your patriotic duty to get out and enjoy the sugary treats Friday.