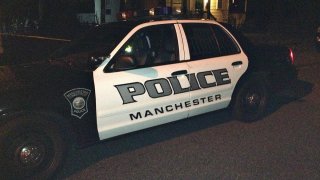 One person was killed when a car slammed into a building and burst into flames in Manchester early Sunday morning.
Police have identified the individual as 24-year-old Diyar Muhammad Hamad from Shelton.
Police and firefighters responded to the area of Center Street and Fairview Street around 2:15 a.m.
They found a car had gone off the road, through a utility pole, and crashed into the building at 600 Center Street. The car was engulfed in flames, according to police.
Firefighters put out the fire and first responders found the driver trapped inside the car. The victim was pronounced dead at the scene. Police are not releasing the driver's name pending notification of family members.
The cause of death, as well as the crash, is still under investigation.
Anyone who may have witnessed the crash or has any information is asked to call Officer Ashley Skolnik at (860) 645-5560.