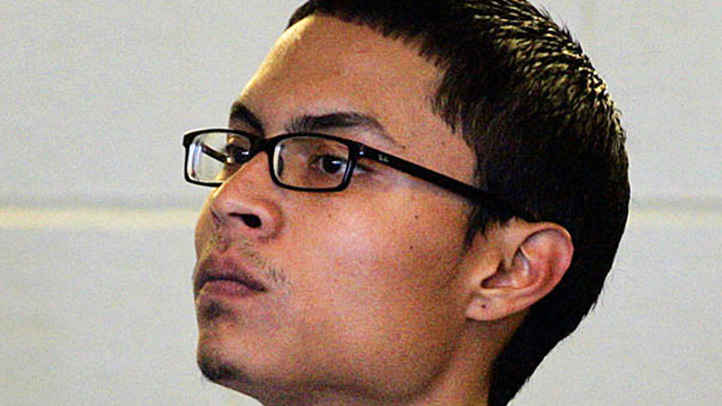 The 28-year-old Bridgeport has been sentenced to 29.5 years for shooting a then-31-year-old Pembroke dance teacher outside her home in a case of what officials call murder-for-hire.
Dorian Membreno shot Marybeth Banks, a Pembroke dance instructor, several times in her car on March 23. She survived the shooting.
A complaint unsealed by the court said Banks' former boyfriend hired Membreno to drive to Pembroke from Connecticut to kill Banks in exchange for payment.
When Membreno pulled into Banks' driveway that March evening, Membreno approached the car and shot her multiple times, fled the scene and was stopped by Hanover Police a short time later, according to the U.S. Department for Justice.
Membreno had the gun, photographs of Banks and driving directions from Connecticut to Banks' workplace in Hanover, Massachusetts, according to the affidavit.
"The physical and emotional impact that this incident had on the victim, and her family, is profound. I commend her for having the courage to face the defendant and address the court about the impact that this crime has had on her life. Mr. Membreno will now pay a very big price for his intentional and deliberate act to murder her," U.S. Attorney Carmen M. Ortiz said,