The town of Madison has put itself on the Olympic map. Three athletes from that single shoreline community are currently in Pyeongchang preparing to compete in the 2018 Winter Olympic Games.
There was a lot of red white and blue on a very gray Saturday on the shoreline. Hundreds of people gathered outside the U.S. post office to wish the hometown athletes well in South Korea.
"It's amazing to have such a small town and have three Olympians from it is absolutely fantastic," said Josephine Mokriski, who lives in Madison.
Madison Local Olympians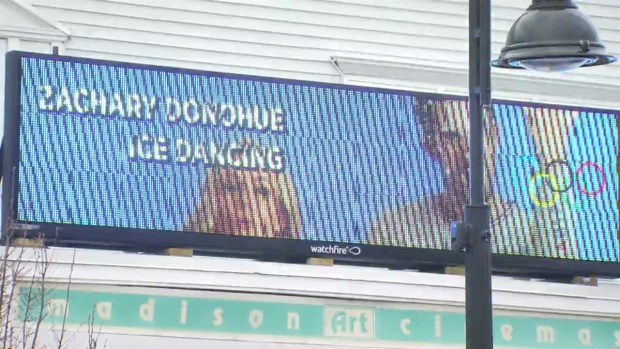 Athlete Mac Bohonnon will compete in freestyle skiing.
"He's focused. He's ready to do his business," said David Bohonnon, Mac's father. "Good luck. Do your best. And we love you guys," he said.
Mary Lou Fusi, the delivery nurse who helped bring Mac into this world, said she is still supporting him now. "I'm the one who caught him when he did his first flip, I think," Fusi said. "Go Mac. Do your best," she added.
Another freestyle skier from Madison at the Olympics is Kiley McKinnon, who went to school with Mac.
"We think of her as our best friend and she's so goofy, you know.," said McKinnon's friend Hannah Johnson.
She's so funny and we have such a strong relationship with her, that we don't even think 'she's competing in Pyeongchang South Korea," added friend Lauren Gallagher. "We're so excited to see you jump and we know you're going to do great," she said.
Zach Donohue, also from Madison, will compete in ice dancing.
All three Madison athletes are expected to compete this week.