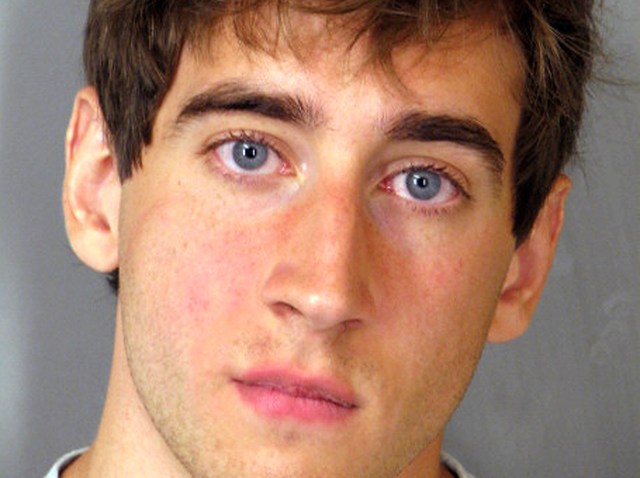 Adam Wheeler's story has been compared to an academic "Catch Me If You Can" saga, and it seems that the man accused of duping Harvard also fooled Stanford University.
The school accepted him for the 2010-2011 school year despite the fact that he was expelled from of Harvard.
The latest development in the odd case of the Ivy League caper comes from court documents filed in Delaware on Wednesday. He also apparently tried to get into Yale, but an official made a simple phone call to Wheeler's home and learned that something was amiss.
Wheeler, 23 of Delaware, was expelled from Harvard in October and was indicted last month on 20 counts of larceny, identity fraud and other charges.
He's accused of conning his way into Harvard by falsely claiming he had attended the exclusive Phillips Academy prep school in Andover and the Massachusetts Institute of Technology. Authorities said Wheeler essentially stole $45,000 in financial aid, scholarship money and academic awards from Harvard.
In court documents, prosecutors said a Harvard detective spoke with Richard Shaw, dean of undergraduate admissions at Stanford, who said Stanford accepted Wheeler as a transfer student for the 2010-2011 school year. Stanford has since then rescinded Wheeler's admission, prosecutors said.
Shaw did not immediately return a call from the Associated Press seeking comment. A message was left at his office.
Wheeler attended Bowdoin College in Maine from 2005 to 2007, but was suspended for academic dishonesty, according to court records Prosecutors said that at the time Wheeler was told he would be suspended from Bordon, he was completing his application to transfer to Harvard. But instead of applying as a suspended sophomore from Bordon, he said he was a straight-A student with a 1600 SAT score.
Wheeler was tossed from Harvard last fall after he tried to get the school's endorsement for Rhodes and Fulbright scholarships, and a professor reviewing his applications found evidence he had plagiarized from another professor.
After Wheeler was dismissed from Harvard, he tried to transfer to Yale or Brown by falsifying his achievement and recommendations, prosecutors said.
A Yale official called the Wheeler home to ask about his application, and one of his parents told the official that the application wasn't truthful and their son had been thrown out of Harvard.
In documents filed Wednesday, prosecutors said Wheeler also applied to Stanford and the Williams College Seaport Maritime Studies Program at Mystic Seaport in Connecticut.
But, it seems that Wheeler is no longer on Stamford's A-list. Wheeler's lawyer, Steven Suss man, said he received a copy of a June 3 letter in which Stanford said it had revoked its recent offer of admission to Wheeler.

Copyright AP - Associated Press