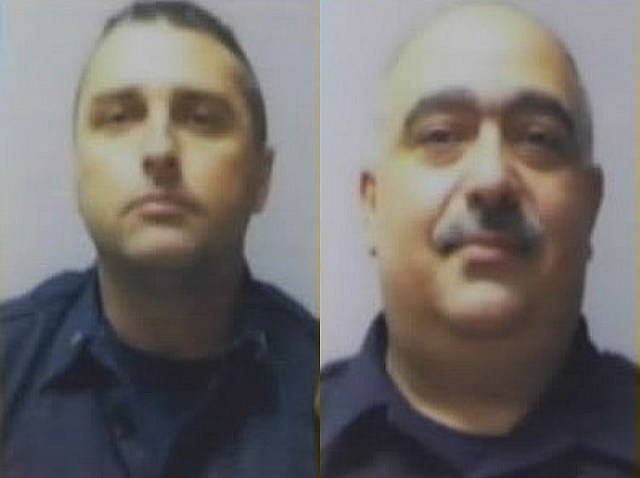 Thousands of people are expected in Bridgeport over the next couple days to pay respects to two firefighters who died in a house fire Saturday.
Calling hours for Lt. Steven Velasquez will be held at the Klein Memorial Auditorium, 910 Fairfield Ave. in Bridgeport on Thursday, July 29, from noon until 4 p.m.
A wake for firefighter Michel Baik will then be held from 4 p.m. to 8 p.m. Thursday at Abriola Parkview Funeral Home, 419 White Plains Road in Trumbull.
Public funerals for both men will be held Friday, July 30.
"We've done a lot of planning. We hope it goes smoothly. We want to give all respect to the families and the firefighters," Chief Joe Gaudett, of Bridgeport police, said.
The police department is preparing for roughly 10,000 people because firefighters from Philadelphia, New York, Boston and Canada are expected to attend.
The Congregation of Firefighters, a service open to all firefighters, will be held after the second funeral service on Friday. It will take place at the Arena at Harbor Yard, 600 Main St. in Bridgeport.
The burials will be private.
At a meeting was held on Wednesday, where police went over road closures, parking logistics and transportation.
Following roads will be closed from 8 a.m. to noon on Friday.
Washington Avenue from Coleman to James will be closed to all traffic during this time period.
Access to the following streets from 8 a.m. to noon will be for local residents only:
Washington Avenue from Park Avenue to James Street
Washington Terrace to Washington Avenue
West Avenue from Fairfield Avenue to Washington Avenue
Coleman Street from Vine Street to Washington Avenue
Calhoun Place from Vine Street to Washington Avenue
Pequonnock Street from Vine Street to Washington Avenue
Milne Street from Harral Avenue to Washington Avenue
The following roads will be closed from 1 to 4 p.m.:
Park Avenue from Eckart Street north to the Merritt Parkway
Old Town Road from Park Avenue to Madison Avenue
Jefferson Street from the Merritt Parkway to Park Avenue – the Merritt Parkway entrance and exit will be open at this location
Park Avenue exit off the Merritt Parkway will be closed in both directions. Traffic will only be able to enter the parkway at this location.