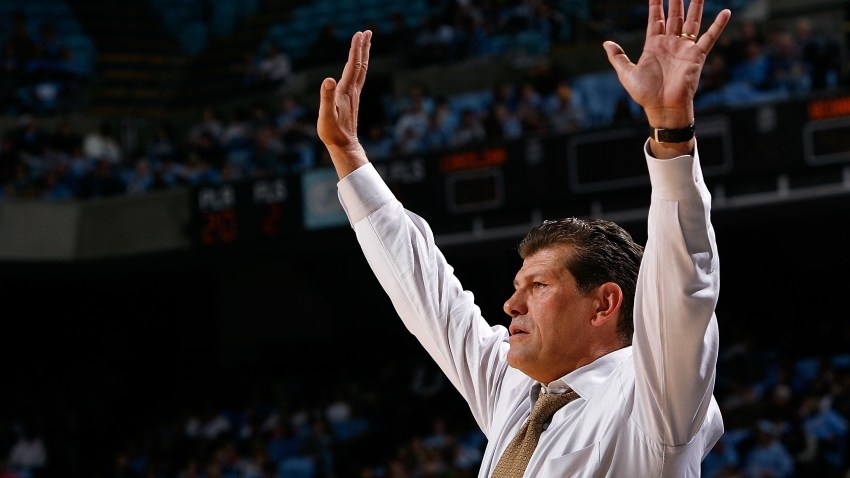 Each year, Sports Illustrated honors one person or team for character and athletic performance.
In the past, Tom Brady, Jack Nicklaus, the 2004 Boston Red Sox and Derek Jeter have received the esteemed "Sportsman of the Year" award.
This year's winner will be chosen later this month and UConn head woman's basketball coach Geno Auriemma has a shot.
As of Tuesday afternoon, UConn was on a 79-game winning streak, but that is not the only reason Phil Taylor, a senior writer for the magazine, nominated Auriemma for the award.
He also chose UConn's coach for the way he motivates the women who play for him to challenge themselves from within when there is no challenge coming from without" Taylor wrote.
"It would have been easy for the Huskies to let their intensity wane while they were crushing all comers, but they rarely, if ever, did," Taylor wrote. "They Huskies didn't always play perfectly -- though they came awfully close -- but they invariably played as if they were all scrapping for the last open spot on the roster."
You can make comments here or offer your own nominee.
Follow us on Twitter @NBCConnecticut, on Facebook, and sign up for breaking news SMS alerts on your phone by texting "CTBREAKING" to 622669.