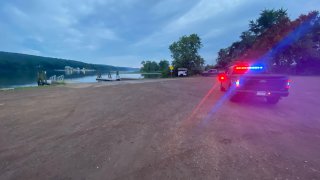 EnCon Police are investigating after a body was found floating on the Connecticut River in Haddam Sunday evening.
Officials with the Department of Energy and Environmental Protection said passing boaters reported a jet ski adrift at approximately 4:45 p.m.
Police arrived at the scene about 10 minutes later and recovered a body from the water shortly after.
EnCon Police said they believe there was an accident involving a single jet skier that led to the reported fatality. The victim has been identified as 59-year-old Stephen Fabian of Moodus.
No other details were immediately available.