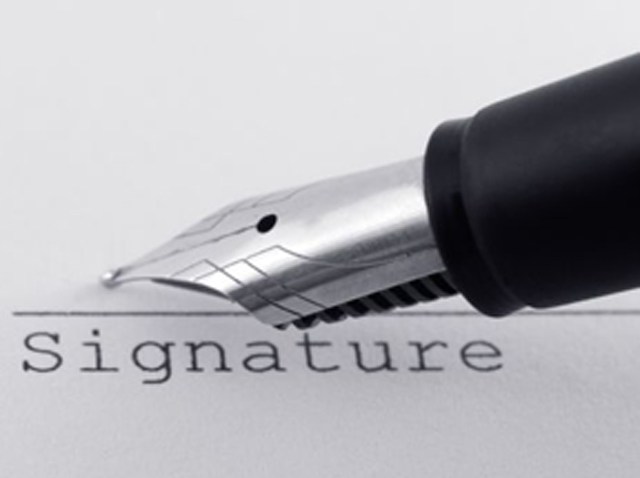 For a year and a half, people who were in this country illegally went to the Spartan Group in Stamford for help to apply for immigration benefits.
But, instead of obtaining legal resident status, many became victims of an immigration assistance scheme, lost thousands of dollars and were deported.
Katarzyna Miecznikowska will spend four months in jail for her role, one her attorneys say she did not know was illegal until it was too late.
Between March 2004 and September 2005, Miecznikowska worked for Joseph Santos, president of the Spartan Group, which ran offices in Stamford, as well as New York, Massachusetts and Illinois , according to court documents.
Her job was basically to run the Stamford office and to meet with immigrants seeking help in applying for immigration papers.
Miecznikowska, a Polish citizen living in Norwalk, was responsible for explaining to the applicant how the process worked, despite no knowledge of immigration law, according to her attorneys.
She gave applicants forms to sign that contained company names which supposedly sponsored the immigrant to work in this country.
But that information was false, according to the U.S. attorney's office. The companies had no connection to the applicants.
Miecznikowska would then file the applications with the U.S. Citizen and Immigration Services and take fees for services -- as much as $18,000 and $21,000 -- which she put into her personal account, according to court records.
Once the Department of Homeland Security learned of the scheme, many people were deported.
Miecznikowska did not realize what she was doing was illegal until September 2005, according to court documents, but the court decided that that was not enough to clear her of responsibility.
In December, Miecznikowska pleaded guilty. On Tuesday, she was sentenced to four months in jail, followed by three years of supervised release.
In Miecznikowska's statement, lawyers painted a picture of a woman who was taken advantage of.
She came to the U.S. from Poland in 1991 legally as a visitor to see her ailing parents and overstayed her allowed time, according to court documents.
She studied in New York, obtained a degree and worked odd jobs. In 2004, she and her mother sought immigration advice from Santos, who convinced Miecznikowska to work for him as vice president of his new Stamford office.
Santos paid her $800 per week and convinced her to use her own bank account to manage the office's income and expenses, according to court documents.
Those funds, including money from refinancing her parents' home, all became comingled and she ultimately lost personal funds, including $60,000 of equity in her family's house, according to court documents.
"Ms. Miecznikowska did not profit other than through her reasonable salary in the scheme," her lawyers wrote.
Whether she is in the country legally is not mentioned in the court documents but they do state that she did marry during the investigation.
Meanwhile, there is a pending case against Santos, a fugitive from justice, who is accused of defrauding hundreds of illegal aliens of several million dollars.
On Oct. 15, 2006, a federal grand jury sitting in Bridgeport returned a 12-count superseding indictment charging him with various offenses.
The U.S. Immigration and Customs Enforcement, the U.S. Postal Inspection Service, U.S. Citizenship and Immigration Service, and the Norwalk Police Department are investigating.