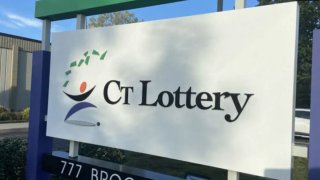 One Powerball ticket that was sold in Connecticut won $100,000 Wednesday night, according to the CT Lottery.
Another won $50,000.
The winning Powerball numbers Wednesday night were 9-17-20-38-40 and the Powerball was 18.
Powerplay is X2.
Both winning tickets matched four numbers and the Powerball. The $100,000 winner had Powerplay.
It was not immediately clear where either ticket was sold.
In all, there were more than 14,000 Powerball tickets in the state that won a prize between $4 and $100,000.
No one won the jackpot Wednesday night though and the estimated jackpot for Saturday night is $572 million.