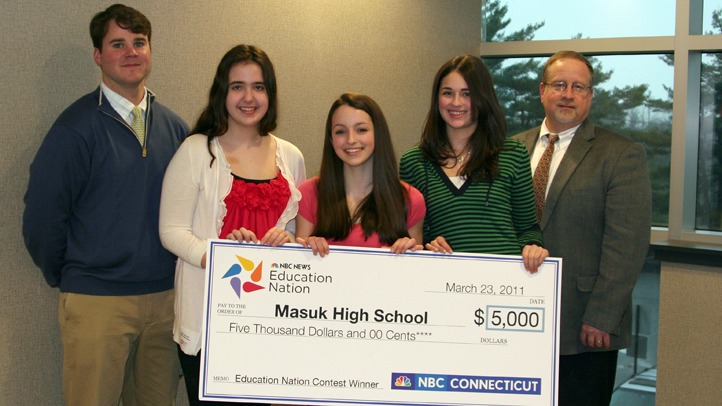 Ali Forger, a ninth grade student at Masuk High School, loves to read. Last year, as part of a school assignment for Language Arts, her teacher asked Ali what she could do to impact the community.
She decided to share her passion for the written word at her old school, Stepney Elementary. She called her project "Reading and Writing Rock," or "RAWR" for short.
The concept is simple.
"Get the kids to love reading, not just for the 20 minutes of homework, but just because they want to read," she said.
She started coming after school, every Friday, and brought some of her friends. Now, Ali's class project has grown into a bona fide townwide reading program.
This year, more than three dozen middle school and high school students in Monroe read to kids in all three elementary schools across town.
Hannah Guber, a second-grade student at Stepney, said her favorite author is Roald Dahl and she loves the attention from the older students.
"Sometimes I get stuck ... and Ali helped me on my writing," Hannah said.
The mentoring benefits both groups, teacher Stephen Horvath said.
"There's a lot of kids at this age, first through fifth grade, who will sit with a seventh or eighth grader who aren't going to sit with a stuffy English teacher. And to get kids involved in reading as soon as possible is a huge achievement," Horvath said. "When you can explain something and find other people's difficulties, it makes you a stronger reader, and thinker as well."
In the fall, Ali wrote an essay about the program and entered The NBC Education Nation "Homeroom Reformers" contest. A panel of judges selected "RAWR" as Connecticut's top entry. She plans to use the $5,000 prize to buy books and writing materials to help expand the program.
What a great success for a student who just wanted to share her love of books.
"You get a lot of hugs. That's pretty exciting," Ali said.