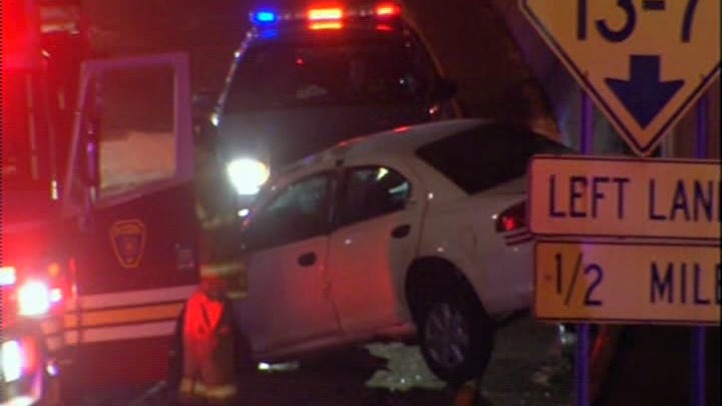 A teenager is in critical condition and several people were taken to a hospital after what police said was a wrong-way crash on Interstate 84 near exit 50 in Hartford on Tuesday night.
Sources told NBC Connecticut that a 25-year-old woman from Hartford was driving the wrong way on the highway and collided head-on with a small Mazda in the eastbound lanes near the tunnel around 10 p.m.
Police identified the driver as Katrina Headley, of Hartford.
The Mazda was carrying six people, including a 1 year old and a 7 year old. Everyone who was in the car was taken to the hospital. A 16-year-old boy who was in that car is in critical condition. The driver was the only person in the car who was wearing a seatbelt.
A Hartford police officer quickly came upon the scene but couldn't avoid the crash.
Four people involved in the first crash suffered serious injuries while the officer suffered minor injuries but was not hospitalized, police said.
Luis Torres, 25, of New Britain, was driving the car that was struck. He was taken to St. Francis Hospital to be treated for an incapacitating injury, police said.
Damage to the cruiser was also minor, but the other car was destroyed.
The road reopened around 1:30 a.m. on Wednesday but crews cleared debris from the road well into the morning.