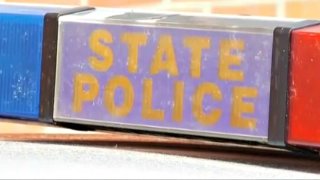 Serious injuries were reported in a crash involving a tractor-trailer and two other vehicles on Interstate 95 north in Stamford on Saturday morning.
State police said an Acura was at an uncontrolled final rest between the right and center lane near exit 6 around 2:20 a.m. when a tractor-trailer coming around a right curve hit it.
As a result of the impact, a Volvo that was traveling down the off-ramp in the area hit the Acura, troopers said.
According to state police, the driver of the Acura was found on the roadway by firefighters before state police arrived. The Stamford resident was transported to Stamford Hospital to be treated for head injuries sustained during the crash, investigators added.
The drivers of the tractor-trailer and the Volvo did not report any injuries.
The highway was closed for several hours between exits 5 and 6. It has since reopened.
State police said enforcement action is pending.