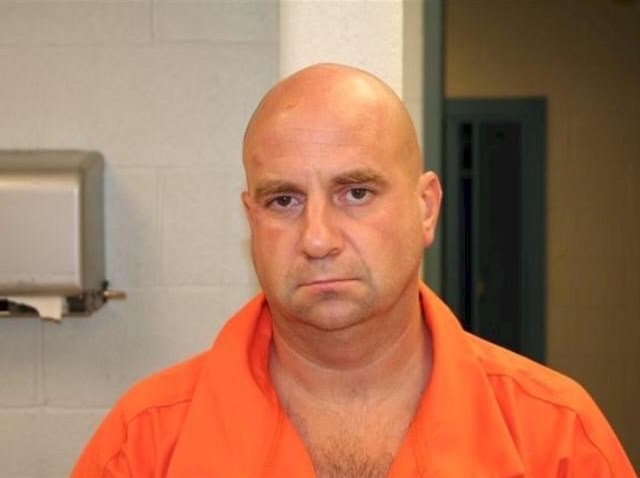 One of two men charged with killing a mother and her two daughters in a home invasion in which the victims were tied to their beds and their house set on fire said the death penalty is too cruel to be permitted.
Attorneys for Steven Hayes argue that the Connecticut legislature's decision to abolish the death penalty last year means executions should no longer be permitted, even though Gov. M. Jodi Rell vetoed the bill.
"A majority of Connecticut's elected representatives have concluded, after lengthy and thoughtful debates that considered all sides of the issue, that the state should no longer be permitted to exercise this authority," wrote Hayes' attorneys, Thomas Ullmann and Patrick Culligan, in a recent motion. "Imposing the death penalty in the face of that determination, and without the full support of all three branches of government, must be regarded as cruel and unusual punishment in violation of the state constitution."
Prosecutor Michael Dearington declined to comment, except to say he would file his response to the defense argument in writing. New Haven Superior Court Judge Jon Blue on Friday scheduled a hearing for July 27.
Hayes, 47, and Joshua Komisarjevsky, 29, face the possibility of the death penalty if convicted of capital felony charges. They're also charged with sexual assault and other crimes in a home invasion in 2007 that killed Jennifer Hawke-Petit and her daughters, 17-year-old Hayley and her 11-year-old sister, Michaela.
The girls' father, Dr. William Petit, was beaten but survived. Petit, who was not in court Friday, has called for the death penalty, and his father, William Petit Sr., reiterated the family's support Friday after the hearing.
Police documents say the two men tied up the victims and poured gasoline on and around them before setting the house on fire and fleeing in the family's car. Both were arrested a short distance from the house in Cheshire, about 17 miles north of New Haven.
Hawke-Petit was strangled and the two girls died of smoke inhalation, according to the medical examiner's office.
Hayes' attorneys contend the legislature's decision to abolish the death penalty is consistent with a growing national and international consensus that it is not an appropriate form of punishment.
Blue heard testimony Friday from two more police detectives on the issue of whether alleged incriminating statements made by Hayes can be used as evidence during his trial. Blue did not rule, giving prosecutors and defense lawyers until July 30 to submit briefs and scheduled arguments for Aug. 17.

Copyright AP - Associated Press