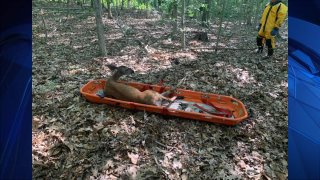 Firefighters rescued a deer that was stuck in a swamp in Deep River on Saturday.
Crews were called to Winthrop Road around 8:30 a.m. after getting a report of a deer stuck in the swamp.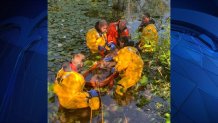 Firefighters and local animal control worked with the state Dept. of Energy and Environmental Protection to remove the animal.
After the deer was removed from the swamp, it was released in the forest across the street.