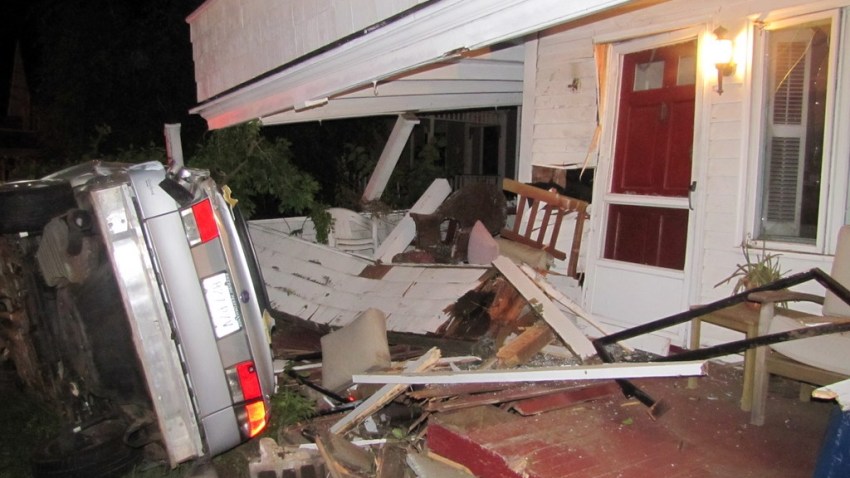 Much of the porch is gone, but a house in Branford is not a loss after a car ran into it on Thursday morning.
Jeffrey Cannon, 21 of Branford, was navigating a turn when he went off the road, hit a concrete wall, went airborne and hit the front porch of 214 Shore Drive around 3:30 a.m., police said.
The first and second floors were heavily damaged and firefighters removed the resident of the house, who was staying with family members as of Thursday. She will be able to return to the home.
On Friday, police said the resident will be able to move back into the house, which has been on the market and listed for $650,000.
Cannon was charged with driving while intoxicated and traveling unreasonably fast. On Thursday, he was released on $500 bond and is due in court on Aug. 11.
Police said earlier that a male passenger fled on foot and had not been located. Cops are looking for the passenger because they are concerned about his well being because of the extent of the crash.
The house is listed on Realtor.com for $650,000.
Follow us on Twitter @NBCConnecticut, on Facebook, and sign up for breaking news SMS alerts on your phone by texting "CTBREAKING" to 622669.