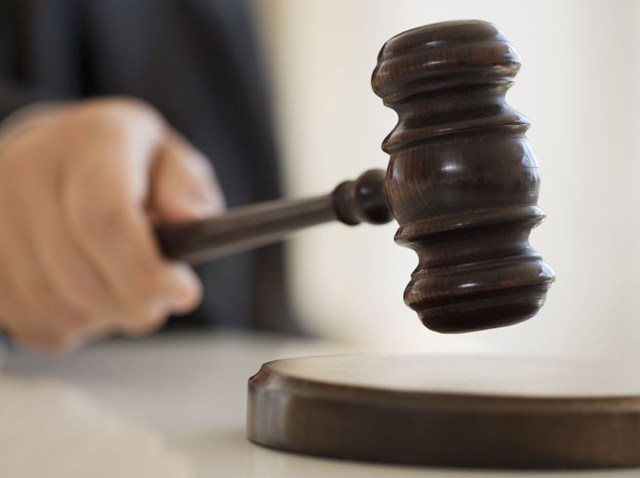 East Hampton's town manager, Jeffrey O'Keefe and the police department are in another squabble.

In the past four months, O'Keefe has generated a lot of controversy following the abrupt removal of the town's police chief, Matthew Reimondo.
Now, East Hampton's senior police sergeant, Garritt Kelly, has filed a complaint alleging a hostile work environment and comments O'Keefe made during a police meeting June 24, the Middletown Press reports.
In the complaint, Kelly claims that O'Keefe called him out during the police meeting at a lakefront restaurant two days after he removed the police chief position.
O'Keefe allegedly said that while Reimondo's removal was "upsetting and stressful to you guys, look at Kelly. He's clearly upset over losing his best friend!"

"His tone was hostile, derogatory and demeaning toward me," Kelly said in the complaint.

Kelly alleges that he wasn't the only person targeted at the meeting. O'Keefe criticized police officers who work private duty overtime, according to Kelly's complaint.
The Middletown Press left an e-mail message for O'Keefe and received no response by press time. The Press said he is reportedly on vacation.

The town council assessed the latest complaint in a closed-door meeting on Thursday, according to the Press, and voted to hire attorney Glenn Coe to investigate the complaint, making him the fourth attorney hired in the past four months to investigate personnel issues.

In April, Reimondo forwarded complaints he had received to the town's attorney in which three-woman accused O'Keefe of harassment.
O'Keefe was cleared following an investigation. In June, he fired Reimondo for what he claimed were budgetary reasons.
Reimondo alleges that O'Keefe's actions were retaliatory. A hearing on Reimondo's dismissal was postponed after the town's attorney said he did not have a right to a hearing. The motion is pending.
O'Keefe has said members of the police department were making too much money in this tough economy, including a sergeant who earned $130,000 last year and took 50 combined sick and vacation days.