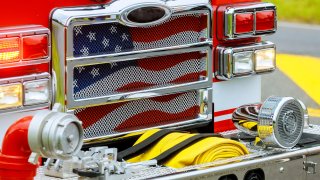 A fire broke out on the old Norwich State Hospital property in Preston on Sunday.
Firefighters said a former residential structure was fully involved.
In a video posted by firefighters, large flames can be seen coming out of the building.
Authorities have not released details about the extent of the damage.
The cause of the fire is under investigation.
The Norwich Hospital property is right next to the Thames River off of Laurel Hill Road. It used to be a hospital for the mentally ill.
Back in 2017, the Mohegan Tribal Gaming Authority had plans to develop the property. They wanted to create an indoor and outdoor entertainment area.