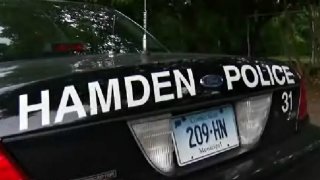 A Hamden woman came home Tuesday morning to find a burglar cooking food in her microwave and drinking beverages from her refrigerator and she chased him off, according to police.
Police said they were called to a Rockwood Road home around 10:30 a.m. Tuesday and determined that the man got in by cutting a window screen and he took jewelry and electronics, police said.
Anyone with information is asked to call Detective Scott Levenduski of the Hamden Police Department Detective Division at (203) 230-4056.