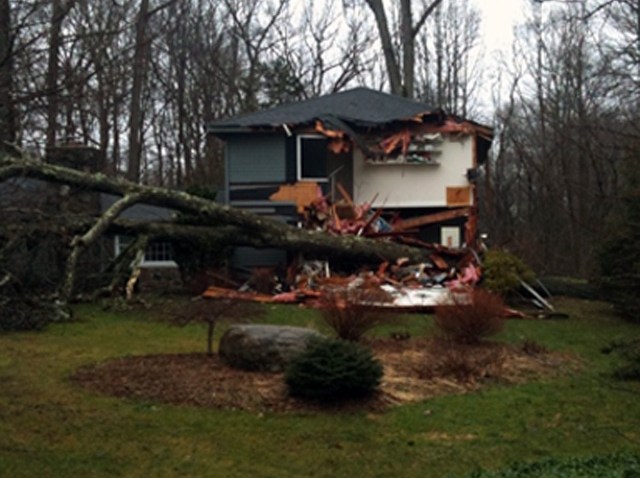 More than 39,000 Connecticut households are still without power on Tuesday and Schools in several of these communities will be closed for the third consecutive day. Greenwich, Darien, and Stamford have all cancelled school for Wednesday.
Southwestern Connecticut towns, including New Canaan, Westport, Darien, Norwalk, Greenwich, Stamford and Fairfield, were among the hardest hit by the torrential downpours and winds. Residents from Greenwich to Westport are still picking up the pieces.
"I haven't had power since Saturday and what I did was by Sunday it was just freezing, so I checked into a hotel," said Marge Hammill, Stamford.
The damage from this weekend's storm might have been the worst since Hurricane Gloria in 1985. Crews were continuing to scramble to clear roads of trees and remove and repair downed power lines.
For more on school closings, click here.
Send your storm photos to us at isee@nbcconnecticut.com