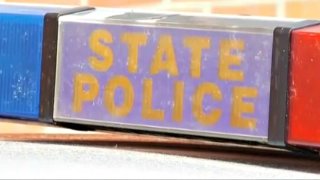 Connecticut State Police said there are injuries reported in a motorcycle vs. truck crash in Andover.
Troopers said the crash happened at approximately 5:50 p.m. at the intersection of Route 6 and Hendlee Road.
Authorities said injuries have been reported but the extent is unknown at this time.
Officials say the scene remains very active. No additional information was immediately available.