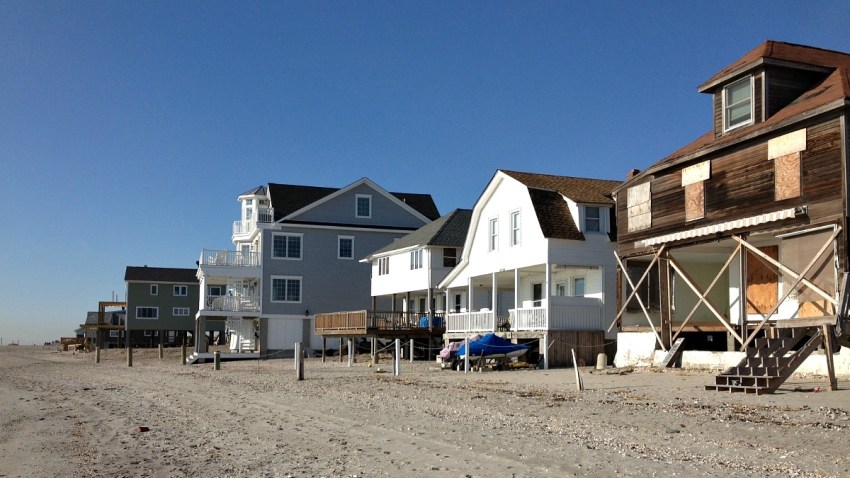 For months, people along the Connecticut shoreline have been bombarded with promises of money coming their way to help them get their lives back in order.
So, where did the Federal Emergency Management Agency money go?
A FEMA spokesperson said the agency gave Connecticut state and local governments more than $42 million for things like emergency protection, debris removal and infrastructure repair in the hardest hit areas. In addition, more than 2,700 residents received around $15 million from FEMA.

But according to Sen. Richard Blumenthal, who says he has been working to remove administrative obstacles by making it easier for people to prove their Sandy damage, the numbers need to be higher.
"Cutting through red tape is something FEMA has to do better so we can get more of the $270-plus million we need," said the senator.
And the question remains: will FEMA be prepared if something like Sandy happens again? A FEMA spokesperson deferred comment on the question of future funding to the state.
Gov. Malloy said the state is ready with both money and other resources needed to deal with an emergency.
"We've reached a new level of understanding between federal government and state government on how this should work, so I think we're all better prepared," Malloy said.

But while state and federal coordination may be better, a June 2013 report by the Government Accountability Office expresses concerns about FEMA's ability to respond if an event of Sandy's magnitude happens again.
The GAO study concluded, "Until FEMA develops clear, objective, and quantifiable capability requirements and performance measures, it is unclear what capability gaps currently exist and what level of federal resources will be needed to close the gaps."
FEMA money is only one part of around $320 million in federal money received the state has received for Sandy relief, according to the state Department of Emergency Services and Public Protection. And going forward, the state says it is seeking $620 million for prevention and mitigation measures, along with $2.5 billion for improving our power systems.
But preparation isn't just a burden for the government, warns the senator.
"Homeowners that fail to build or rebuild their homes in a way that can withstand this kind of superstorm which has become the new normal will find that there's no federal aid," said Blumenthal.