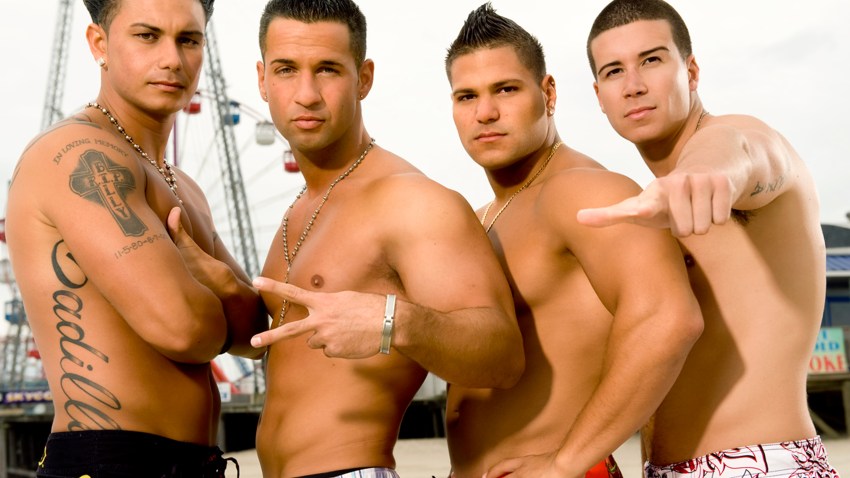 Vinny, yes, the Vinny from Jersey Shore, wants you to first pump with him at a New Haven nightclub tonight.
Vinny Guadagnino, of Staten Island, New York, is calling on his fans to join him at Elevate, a nightclub and bar in New Haven.
Vinny, 21, who describes himself as a mama's boy and natural entertainer on MTV's website, has brought the famed fist pump back into some sort of vogue. If that's not your thing, than be prepared to dance. After all, he's the Jersey Shore cast member who declared that he'll dance with anyone.
If you're uninitiated to the Jersey Shore, here's what you need to know: It's about eight stars on the "Jersey Shore," and follows the escapades and dramas of young Italian-Americans during a summer in Seaside Heights, New Jersey.
The final episode is tonight.
Vinny isn't the only "Jersey Shore" celeb coming to Connecticut.
"Snooki", aka Nicole Polizzi, will be at MGM Grand Foxwoods Resort on Friday, according to the Hartford Courant. She'll appear along with DJ JD at the Shrine Asian Kitchen, Lounge and Nightclub at Foxwoods. More cast members are coming next week. Stay tuned.