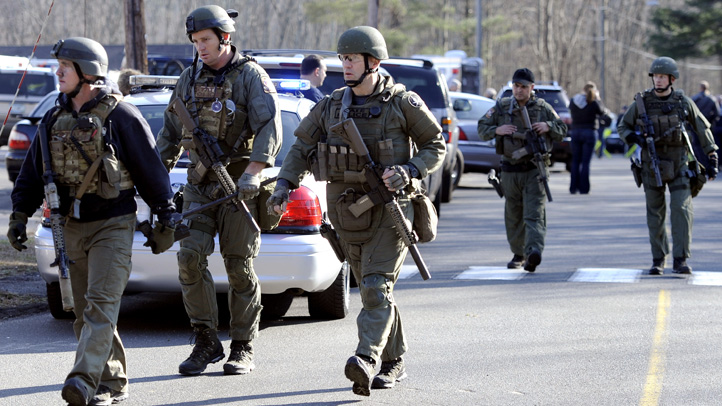 Republican and Democratic legislative leaders are planning to resume closed-door discussions about crafting a bipartisan bill that addresses the mass shooting at Sandy Hook Elementary School in Newtown that killed 20 students and six educators.

The leaders are scheduled to meet for the second time this morning. They also have a tentative meeting scheduled for tomorrow.

Yesterday, they began the process of reviewing recommendations submitted by three subcommittees on possible law and policy changes affecting gun violence, school safety and mental illness.

While leaders from both parties said they're optimistic, a bipartisan bill might ultimately be crafted for the full General Assembly to consider, it's unclear whether that will actually happen. There remains disagreement between some Democrats and Republicans about expanding the state's assault weapons ban and forbidding the sale of large-capacity ammunition magazines.

Copyright AP - Associated Press