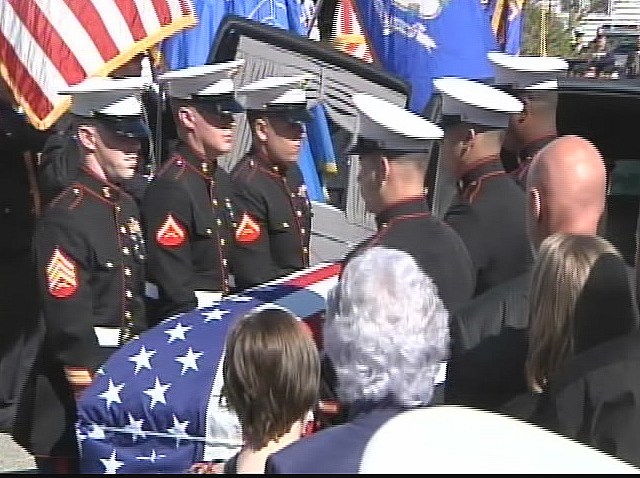 Lance Cpl. Tyler Griffin, of Voluntown, was laid to rest at Arlington National Cemetery on Monday.
The 19-year-old was killed by an IED on April 1, while serving in Afghanistan.
The Voluntown Fire Department will honor his memory by collecting items to send to his unit in Afghanistan.
You can drop them at the station on Route 165 any night this week after 6:30 p.m.
Recommended donations include prepaid phone cards, so service-members can call home, personal hygiene items like disposable razors and snacks like beef jerky and energy bars.