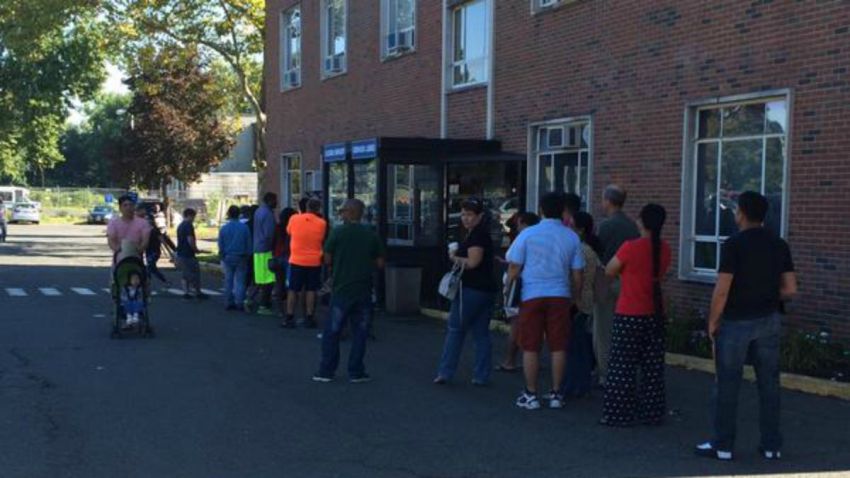 The first Saturday at the DMV since their computer upgrade started like every other day since their branches reopened this week. People lined up at 5 a.m. in Wethersfield. That's three hours before the office officially opened.
Saturday is usually one of its busiest days of the year and there were long lines again already in the morning. Less than two hours after this DMV branch opened the line was cut significantly and the wait was only about 40 minutes once customers got inside.
"Crazy, I'm glad I got here early because I wouldn't want to be at the back of the line right now," Alicia Currier, of Portland, said.
Some people turned around after seeing the line wrap around the building and down the block, but others stayed put, hoping the line would move faster once the doors opened.
"I was shocked. I thought it was in the wrong line. I thought I could actually sneak through the back door here," said Marianne Lorenti, of New Britain. "I'm free today, and I'm overdue and it's my fault, and this is my punishment," Vincent Carcci, of West Hartford, said.
But this week has been nothing like usual. Lines have formed all week since the DMV upgraded its computer system.
"They've got to work out a lot of glitches I'm sure with any like any new program but hopefully it will get quicker the more they get used to the programs," Marianne Lorenti, of New Britain, said.
The DMV said one of the biggest issues was after being closed there were pent up demand for services. Also, there's been a learning curve with employees getting used to the new system.
The DMV said the computer upgrade allows them to provide more online services and they urge people to take advantage of that. Car registration renewals took no more than five to 10 minutes online just before noon Saturday, though on Thursday the DMV site was overloaded on mobile and said to try again later.
The DMV says 4,000 people got in line last week who didn't have to, either because the expiration of the licenses and car registrations have been extended until Oct. 10, or because their work could have been done online, according to DMV spokesperson Bill Seymour. For more information: http://www.ct.gov/dmv/site/default.asp.
So, when the DMV reopens Tuesday, you might not have to rush there. If your license, registration or ID card expired on or after Aug. 11, you now have until Oct. 10 to renew without a penalty.
AAA also offers some DMV services like driver's license renewals that could help you skip the lines.