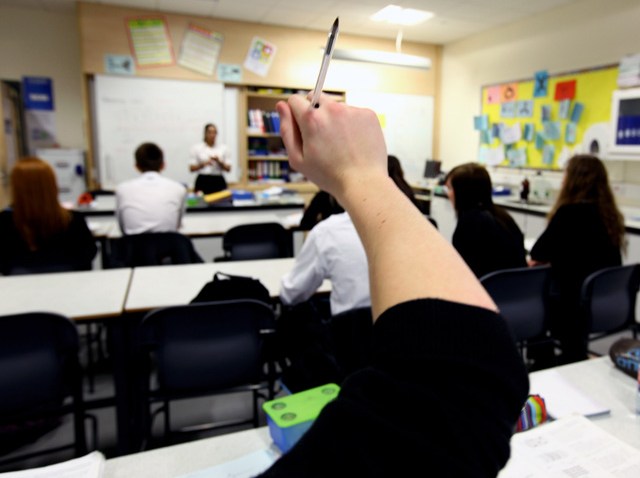 The school day and school year for students in Connecticut could get longer. It's one of several proposals on the table in reports Gov. Dannel Malloy has received from his 12 policy working groups.
On Monday, Malloy released the reports, giving an idea of what his administration might be looking at. The proposals are ideas from the working groups and Malloy has not yet said what he will and will not consider.
The recommendation is for the state Department of Education to examine options for more instructional time, including a longer school day and school year, enhanced summer learning opportunities and access to online learning.
The education group is also recommending creating a plan for universal access to preschool for all 3 and 4 year olds and to develop a more student-centered schooling system.
Another goal is to close the gap between rich and poor children and their families.
As the state, and the nation, suffer from a sluggish economy, an economic proposal is to create a Jobs and Development Cabinet to reprioritize state resources to focus on creating jobs. This would bring together commissioners from economic development, transportation, education, environmental protection and agriculture to come up with economic policies.
Other proposals include financial help for smart growth land use to reduce sprawl and support transit-oriented development, to speed creation of high-tech jobs, and make housing affordable for workers and young professionals, as well as low-income families.
There is also a proposal to revamp the hierarchy of state government.
State government has one supervisor or manager for every six workers while the private sector has one supervisor for every 12 workers. One proposal is for a flatter organizational structure.