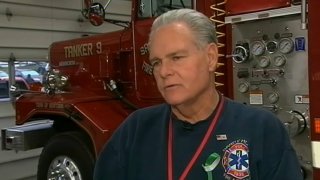 Longtime Sandy Hook Fire Chief Bill Halstead has died, according to fire department officials.
Halstead died after responding to a call on Friday. He became ill at his home and died, according to the Sandy Hook Volunteer Fire & Rescue.
Halstead joined the volunteer department in 1965 at the age of 16, the department said. He served as chief of Sandy Hook Volunteer Fire and Rescue since 1978.
He also served as fire chief during the Sandy Hook Elementary School tragedy.