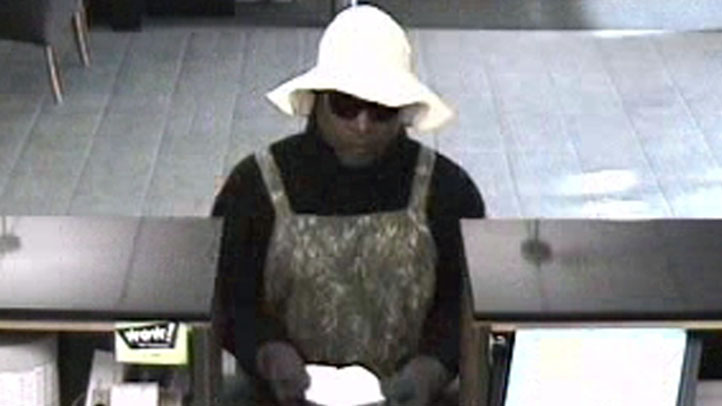 A bank robber chose an untraditional disguise when he struck at a TD Bank in Waterbury on Wednesday morning.
The man was wearing a full-length dress and a floppy white hat when he robbed the West Main Street bank around 8:15 a.m., police told the Waterbury Republican-American.
But that made the situation no less scary for the teller who was on the other end of a note implying the robber had a gun.
After getting the cash, he took off in a dark SUV, police told the newspaper.
No one was hurt. Police are looking for a man who is about 5 feet, 10 inches tall and appears to be in his late 30s to early 40s. He was wearing a green or camouflage dress during the robbery.