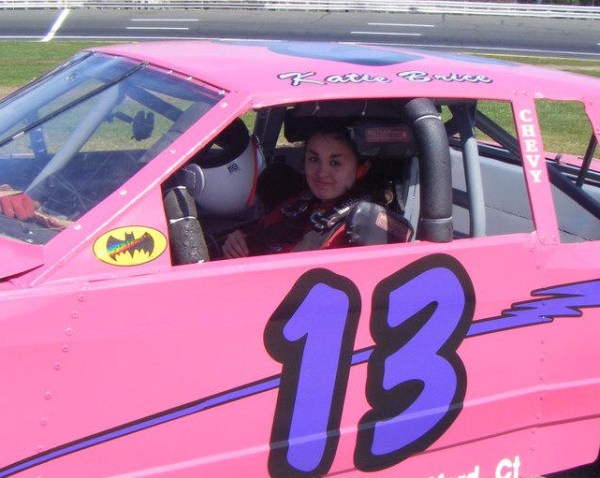 Already distinct with her Pepto-Bismol pink Monte Carlo SS on the track, Kaitlyn Brice, 14, of Manchester is looking to stand out from her fellow racers for a new reason.
This Saturday, Brice will attempt to make NASCAR history at the Stafford Motor Speedway as the youngest driver to ever race for the organization, following NASCAR's 2009 decision to lower its driving age from 16 to 14.

Racing in car number 13, Brice needs to complete just one lap on the half-mile track to succeed, but making history won't be her only challenge.

She will also be competing against her Smokey's Racing teammate in car number 3, her father Jim "Smokey" Brice, who founded the Smokey team in 2006.

"I'm totally excited," Jim Brice said. "I honestly can't wait to do it. It's going to be good competition and the very first time we've raced against each other."

Beyond loving "Jersey Shore" and basketball, Jim said his daughter has always loved cars.

"Katie's my youngest daughter and she has been enthused about race cars since she was about 9. She used to come down and work on the cars when she was little," he said.

The father-daughter duo will race in the Dare Stock division, which is the entry division for the Stafford Speedway. Jim Brice placed 19th in the division last season.

Kaitlyn's first heat will be run at 2 p.m. on Saturday, followed by her feature race, which will begin between 3 p.m. and 3:30 p.m.