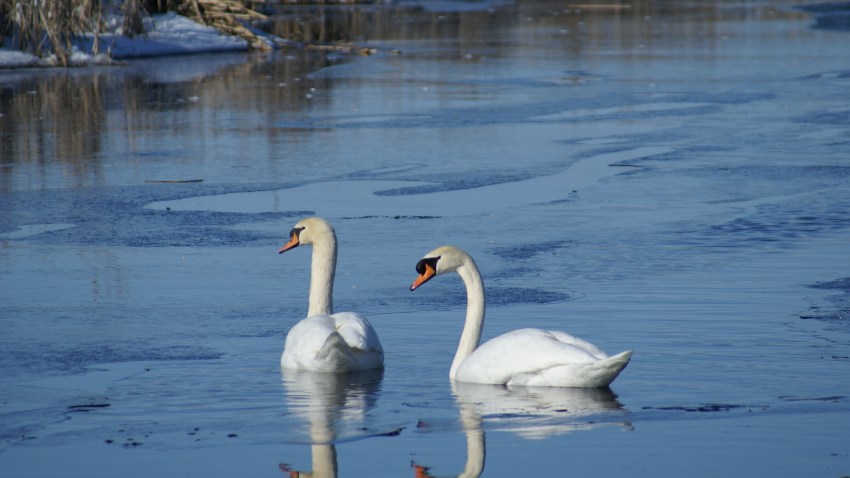 A swan search might just be a wild goose chase.
Charlie Tiani was fishing in Stamford's Cummings Park when he saw two swans in the water that seemed out of place, he told the Greenwich TImes.
"Let's say they didn't look like Stamford Cove swans," Tiani said. "They looked a little uppity."
The moment got Tiani thinking about two white swans that vanished over the weekend in Greenwich.
Betsy Sorrel and her husband, Ken Martin, reported the swans missing to police after they disappeared over the weekend.
"I don't think it's a possibility," Sorrel told the Time, since Cummings Park is about an 11-mile drive from the couple's home and the swans can't fly.
The couple is worried about the swans, which cost about $1,800 each. They can't survive in the wild because their wings were clipped.
"You can't miss them," said Tiani, who described them to the Time as malnourished. "One of them ate right out of my hand."
If the swans turn out to be Sorrel's, she might have another issue.
"I don't know how to catch them," Sorrel added.