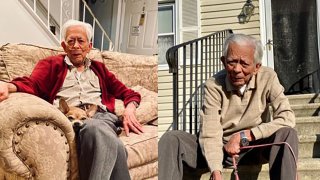 An 86-year-old man who was reported missing from Westport on Monday has been found safe.
Authorities said William Mesa was found by the Manchester Police Department at 6:20 a.m. on Tuesday.
Mesa was found in his vehicle and appeared to be unharmed, officers added.
Police had issued a Silver Alert for Mesa on Monday. He had last been seen around 10:45 a.m. when he left his home in Westport before being found on Tuesday.