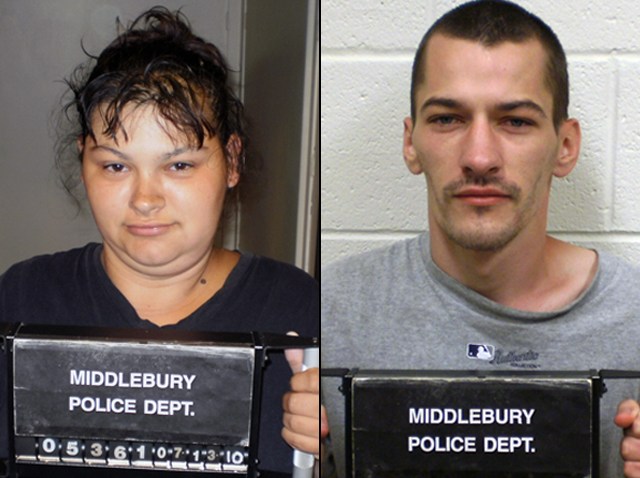 The mother of five children who officials found living in squalor in Torrington was charged with five counts of risk of injury to a minor and is free on bond.
Erica Shaw, 28, of Torrington, was arrested early Tuesday morning on an arrest warrant for the five counts.
Police began investigating on July 11 when they received a report of child neglect. One child was sleeping in a dirty crib and another was sleeping on a floor, near some food, police said.
Police notified the state Department of Children and Families and the children were seen by medical professionals, then released to Shaw at the recommendation of DCF on July 12.
The next day, DCF obtained a temporary custody order for five of the couple's children -- three girls and two boys -- and went for the children, but they were nowhere to be found, police said. With the help of a police dispatcher, the whole family was found in a broken down car in Middlebury.
Just after midnight, Shaw was taken to Torrington Police Headquarters from Niantic Correctional facility after she had posted bond in relation to charges filed by Middlebury Police.
Shaw was released from Torrington Police custody after posting a court set bond of $10,000 dollars and is due to appear at Bantam Superior Court on 07/20/10.
Shaw and the children's father, Mark Johnson, 30, were told to get a public defender in the case.